Legal Case Management Software - Stay Connected, Secure & Profitable
Experience first-hand, the software top law firms in the United States are using to fuel their practice.


Spend time on the right cases
Resolve cases faster
Never miss a detail
Run on your best practices
Partner with the experts
Get a free demo today.
Developed by the trusted creators of Needles Case Management
What Our Customers Think About Needles
"Needles Neos has exceeded our expectations. The solution is fresh and modern — and the implementation was quick and painless."
"The flexibility of Needles Neos is critical to our firm's success. With multiple offices, we need a reliable and robust system that can meet our needs from anywhere and Neos checks all the boxes."
The right cases, less work.
Needles helps your firm operate at its best, allowing you to take on more of the right cases while improving your bottom line.
Never miss a detail.
All of your case info is at your fingertips, whenever you need it. In addition to document management, create dashboards to gain a 360-degree view of your firm's caseload.
Run on your best practices.
Start with templates for a diverse range of case types and configure them precisely to your law firm's workflow.
Gain complete control over tasks, calendaring, communications, and processes with powerful workflow capabilities. Improve case productivity, reduce risks, and maximize overall production.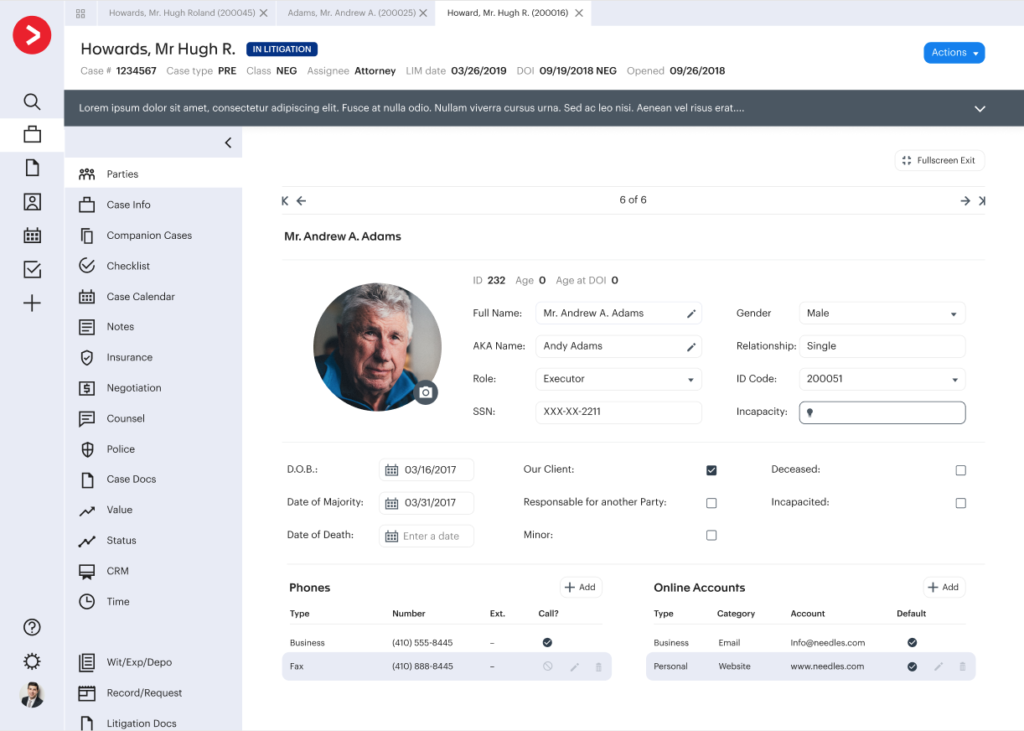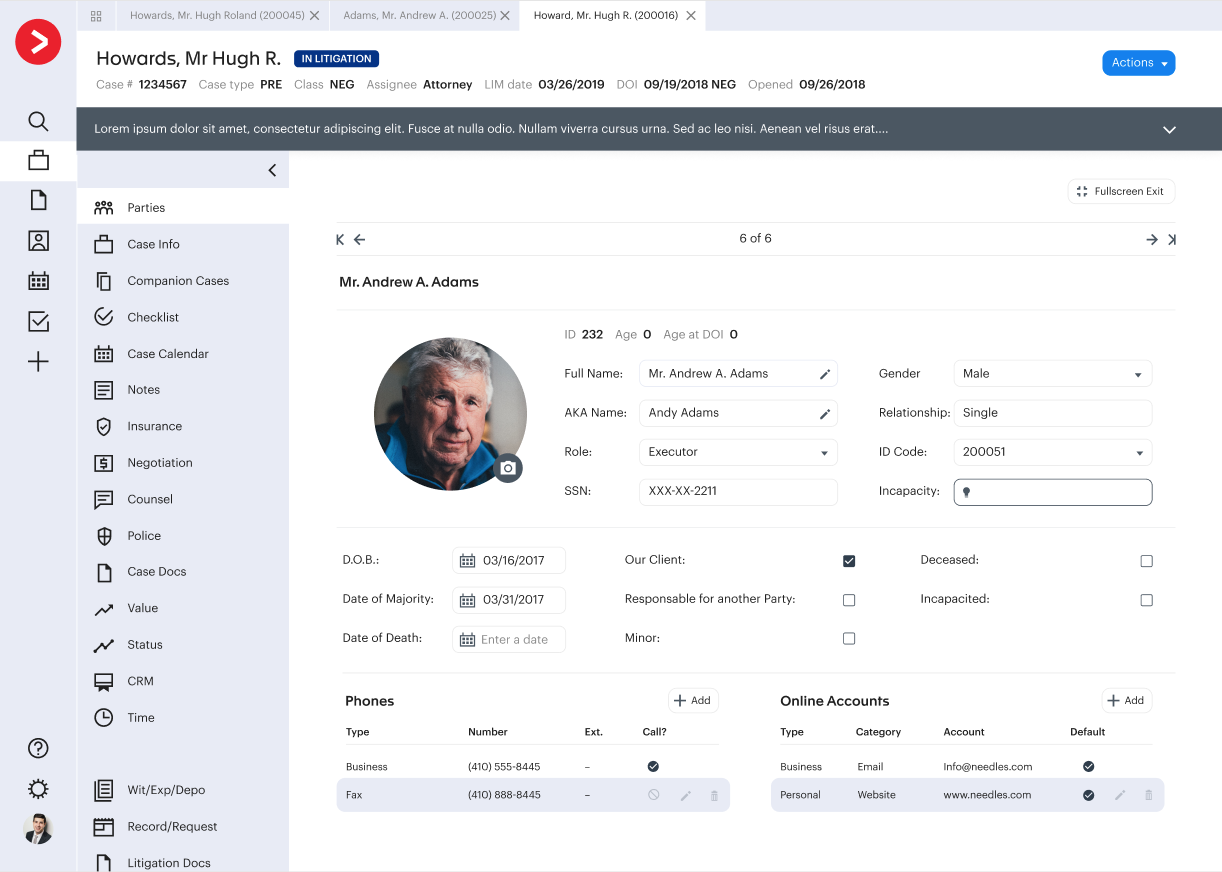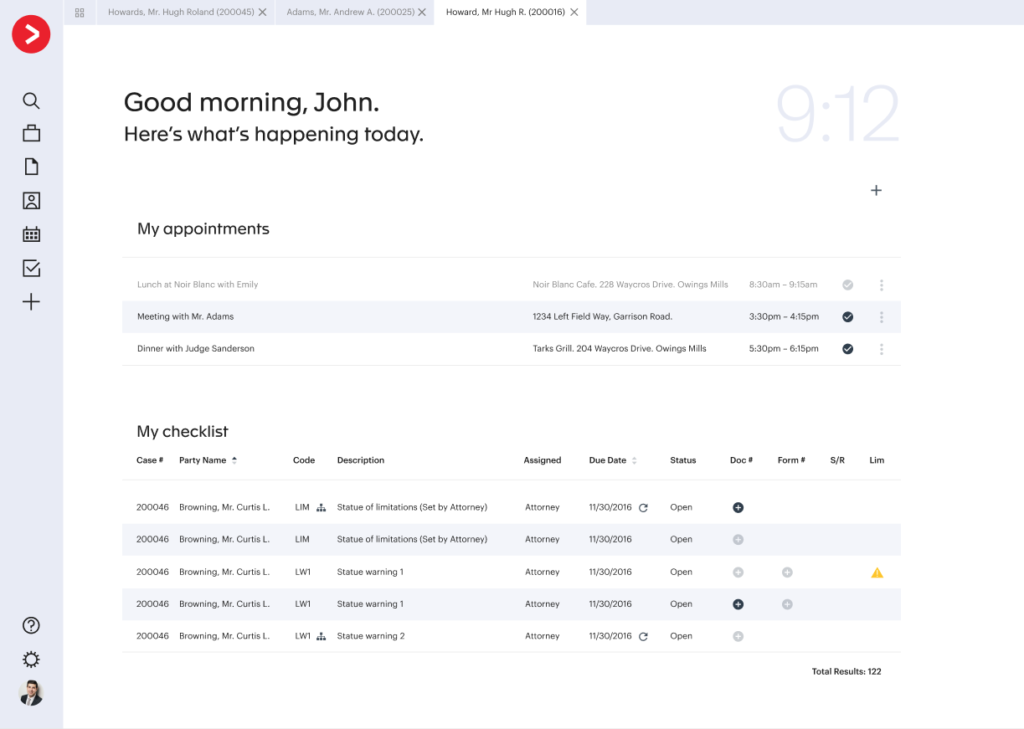 Gain the key insights you need to make sure you're taking the right cases and making the most of each case. Build custom dashboards, set report subscriptions and make the best decisions for your firm.